Smok Fetch Pro Kit
Delivery
Payment options
Our advantages
 7 day money back guaranteeUnhappy with your purchase or have buyers remorse, return your unopened product back to us within 7 days to receive a full refund
 Email notificationYou receive email messages about each stage of your order.
 Return and exchange - no problemYou can return the items purchased within 7 days. The goods must be in full packaging.
 Different payment methodsPay for orders conveniently: cash on collection, credit card or bank transfer on the receipt of the invoice.
 Best priceWe are proud of our prices, thousands of customers checkout with us daily.
Description
FETCH PRO
An all-in-one pod system that adds amazing features without being complicated. It's Fetch Pro, your professional vape partner supporting the power as high as 80watts. It employs the sought-after composite material to provide you with highest quality. Benefit from the chipset's enhanced overall performance and power efficiency to present you a powerful Fetch. This kit includes two Fetch Pro pods, Fetch Pro RPM pod and Fetch Pro RGC pod, which are born for the vapor and flavor. Welcome to this Fetch kit powerful enough to be called Pro! Innovation keeps changing the vaping experience!
THE KIT INCLUDES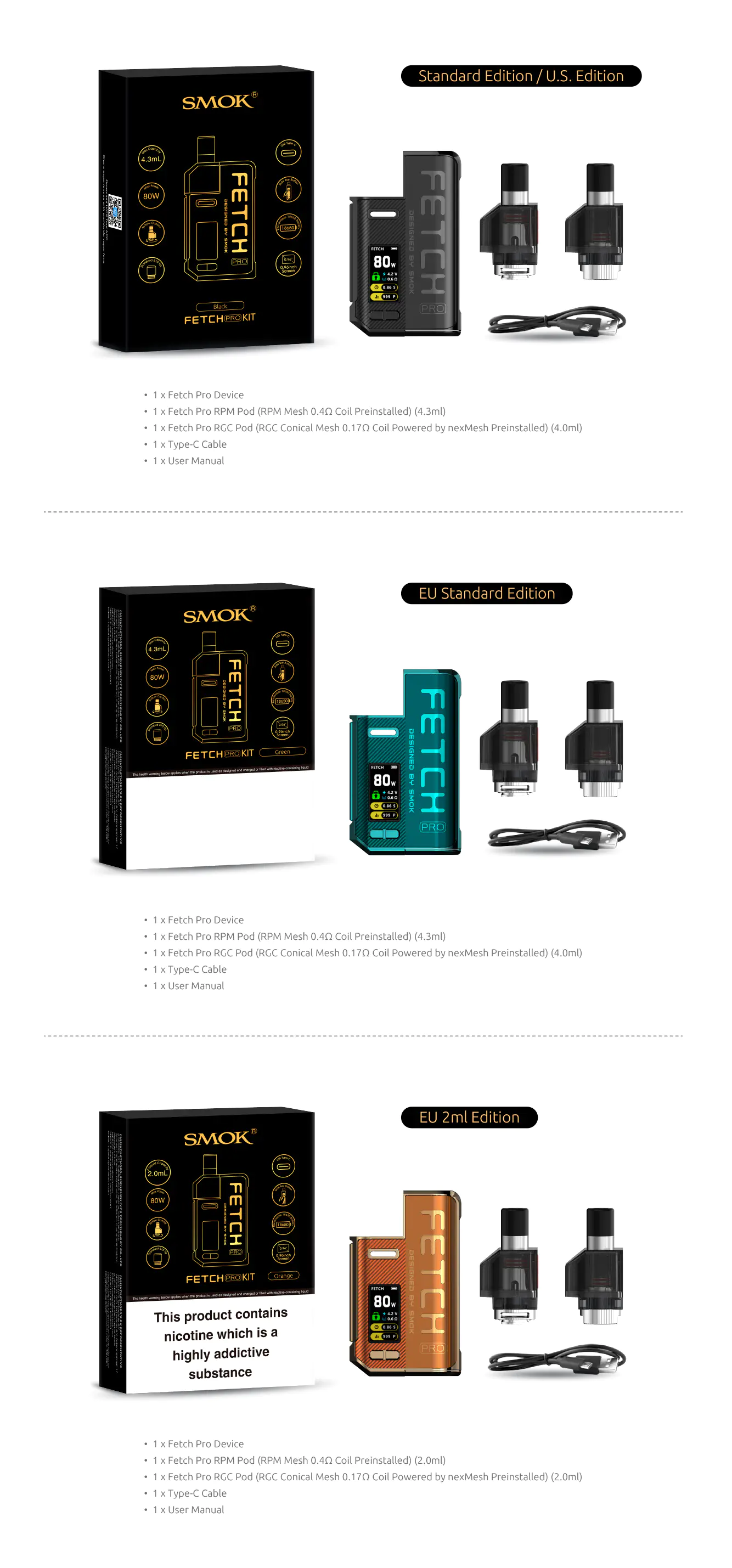 SPECIFICATIONS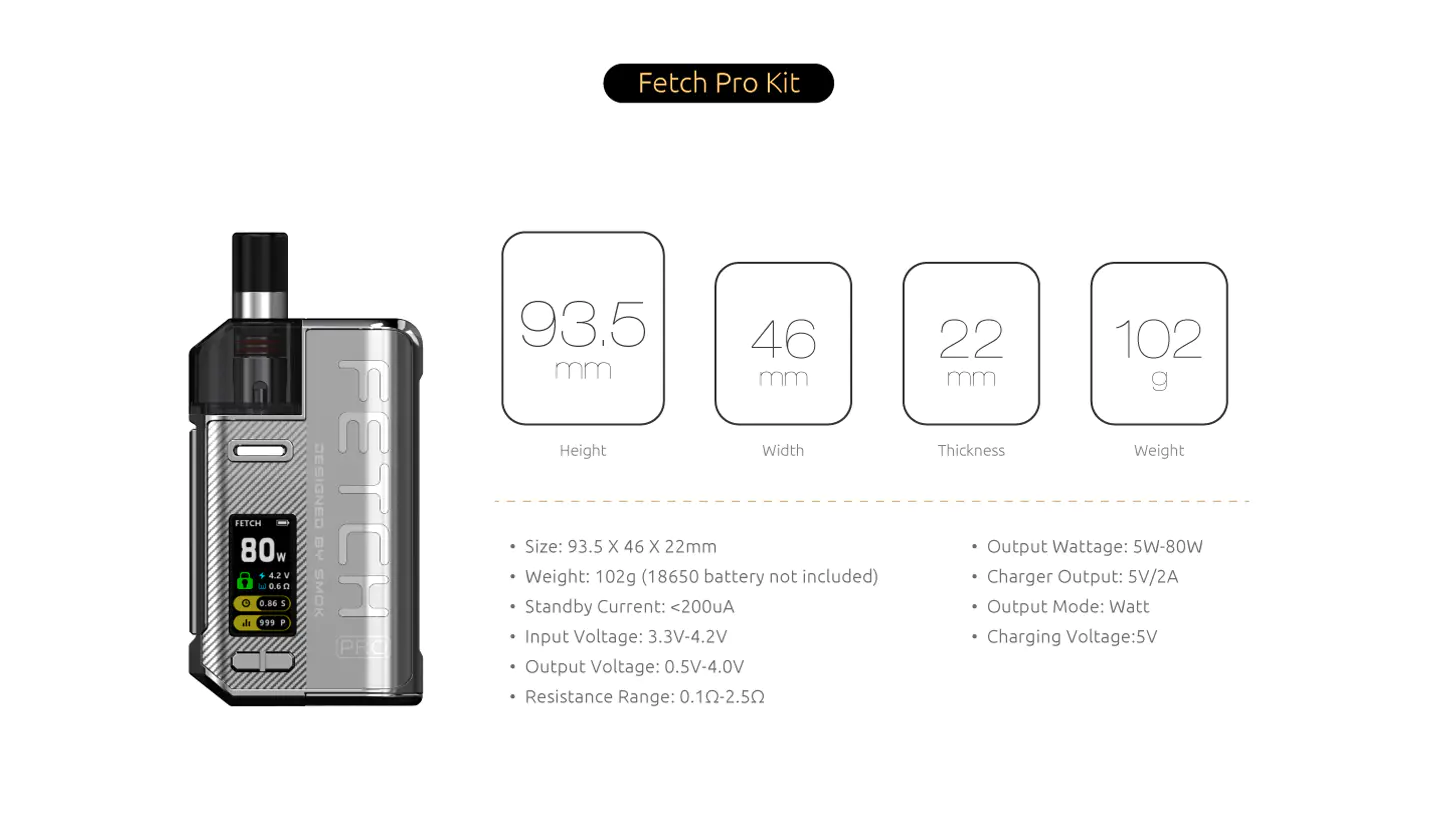 Features